You can use this service to recognize the model of your ECU if you only know the hardware number in Bosch or Vehicle Part Number format.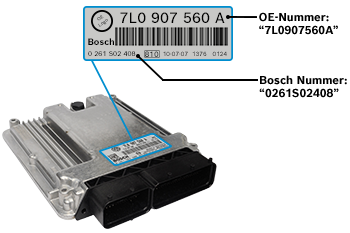 Tips:
For the Bosch format always use full number including the 0 prefix. For example 0261S02408 (exactly 10 digits).
For Vehicle Part Numbers also use a full number. For example: 7L0907560A (minimum 9 digits).